Wedding Day Fragrance Guide
Deciding upon a scent for your wedding is a big decision. Smell is a huge contributor to memory and believe me this day goes by so fast that you want all of the special reminders that you can get your hands on.
We have put together the ultimate scent guide pending on your personality.
You have invited your fiance's boss to your wedding, your Dad is giving you away and you just want everything to be perfect.
If this is you then opt for Chanel No 5 L'eau, the newest interpetation of the classic scent. The magic about it is that its equally effective at night as it is in during the day time. Its fresh, clean and light but inehrently sexy (thanks to the sandalwood). We deem it perfect for the classic bride whas a strong eye for details.
You spent a lot of time picking out lingerie for your wedding night and your dress is of course flattering your best assets.
There's one thing undeniable in Tom Ford's ethos; Sex Sells. And why shouldn't you embrace your inner seductress on your wedding day too? This fragrance has an oriental and floral base with the added sexiness thanks to its touches of honey and rum. He won't be able to keep his hands off you.
You're a more is more kind of gal and most of your budget went to umm...flowers.
This fragrance really speaks for itself. It is jam-packed with layers and layers of delicious floral scents creating a sensual and happy scent perfect for you wedding day. Think jasmine, freesia and patchouli topped with vanilla and bergamot.
You believe in quality over quantity and really plan to just enjoy this special day with your friends and family
This modern fragrance is fresh and citrusy and a perfect signature for your big day. Thanks to the peppery basil and subtle lime it won't upstage, just compliment by really melting into the skin.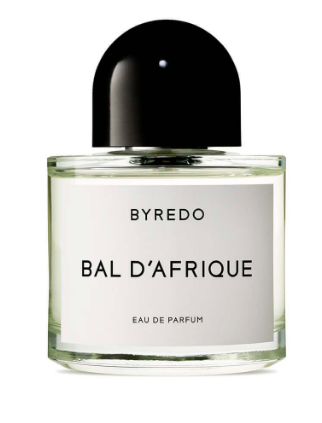 You have planned the wedding to feel more like a big party than a traditional wedding.
Inspiration for this scent came from the roaring 20's in Paris where everyone was fascinated by the vibrancy and uniqueness of African culture. This mixes cedar-wood with amber, neroli and bergamot amongst many others to capture that intense drama.